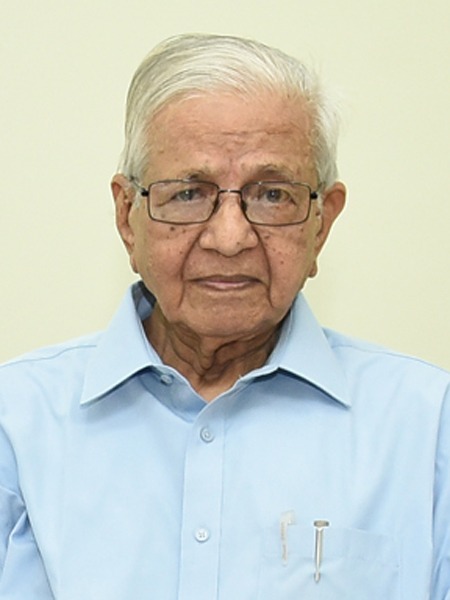 About Dr. C.K.RAMAN
Studied in Loyola College, Chennai and later in the Madras Law College. After working in a large multi-national company for a few years joined Madras University as a full-time scholar for pursuing Ph.D. Soon after obtaining the doctorate worked in a research and teaching institution attached to the University of Madras both lecturing to and guiding research scholars. After more than 13 years took up the work of part-time lecturer with Sankara University of Kanchipuram working there for a few years.

In the meantime assumed the post of Correspondent of the SSKV group of schools and in a few years took over as the Secretary of the group. Transformed the entire complexion of the organisation by putting a chain of new buildings, introducing new areas of studies, subjecting the teachers to continued training. introducing the fine arts division and expanding the sports activities.

Dr. C.K.Raman took over as Secretary in 1996 and since then the school complex has seen phenomenal change. All the old class rooms with thatched roof have been abolished and new pucca buildings had, these buildings were named after the illustrates past president and Secretary. A building exclusively for lower classes with 18 class rooms has been dedicated to the memory of Dr.Vengudi Ramamurthy. Not to leave out the earlier President of an organization, a building had been named after Sri.A.Ramaswami Sastriar. Sri.C.R.Pattabi Raman who was the President for more than 20 eventful years had office in 1998 and a building with 21 class rooms had been built and dedicated to his memory.

Again an earlier President Dr.P.S.Srinivasan who had constituted substantially to the growth of the organization is being remembered through a building put up in his name.

The year 2002 was eventful in that the school had made its entry into the cultural arena. Thanks to the generous donation extended by Sri Varagur Srinivasan, a retaired central government officer – A music division was started in 1999 with music teachers giving lessons in Vocal, Violin, Veena and Miruthangam. Due to popular demand for learning key board a teacher well versed in Karnatic music who is also an expected in playing keyboard was appointed to give lessons in that instruments. A large number of students had joined these courses justifying our effort to start classes for fine arts. In the subsequent year due to demand for learning dance, an expert dance master, a disciple of the renowned dancer Dr.Dhananjayan was appointed to give dance lessons. More than a hundred students are learning dance today in our school.

The legendary Headmistress Parvathammal but for whose efforts this edifice would not have grown so fast, was sought to be remembered through an emotional dedication of a building named after her. This building was built with accommodation for an ATM at the entrance. The rest of the building was occupied by the branch of the Indian Overseas Bank as extension counter for some year. Thereafter since we needed more space for the school we had reclaimed it and the building it presently used by the Higher Secondary School.

More importantly started a college exclusively for women in line with the aspirations of the original promoters of the school. The college is blossoming into a premier institution with most of the groups of studies getting filled and students exposed to ideal guidance.

One other important feature is the introduction of a training centre for exposing the teachers to modern methods of teaching besides teaching by various expert faculties invited from colleges and universities.